Welcome
Founded by Fred and Grace Cook back in 1921, the Pacific Dining Car has been in the business of quality steaks for over 100 years.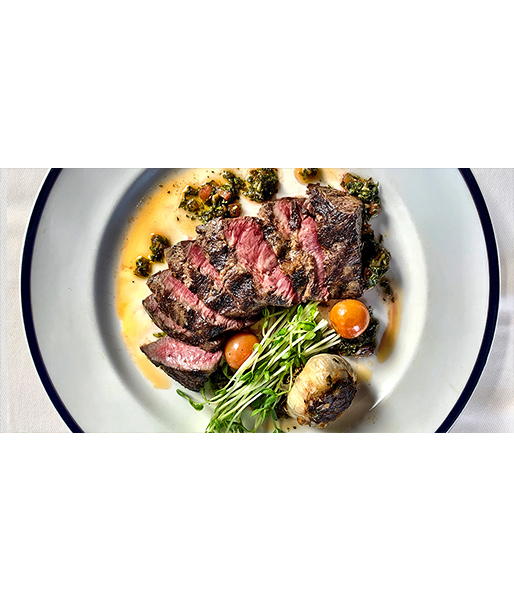 SUBSCRIBE
Be the first to hear of exclusive events, online items and promotions.
CUSTOMER REVIEWS
My meal was delicious as always The service is always very good. Pacific Dining Car is my favorite restaurant.
- - Liz A.
Amazing! The service was incredible and the food was delicious. We were so happy and will be returning soon!
- - Kat A.
It was a brilliant dinner. Service was very pleasant and food was sensational. Since I belong to PDC membership, I got a free entree for my Birthday! Unlike so many incentive or membership clubs, yours actually makes you feel like a valued customer and is a real dollar saver. From apps to dinner, we loved our meal.
- - Tom R.
Food and service was GREAT! We always leave PDC with a smile. The waiters are fantastic. Has to be my favorite steak house in all of LA. Thank you guys.
- - Alan H.
The service and meal were exceptional. I took a date and it was her first time there and she was blown away by the food, service and ambiance.
- - Daniel H.
Every dining experience at PDC is amazing! Last week was no exception. Enjoyed a fantastic Birthday dinner with my wife and two children.
Great memories!
- - James Y.
It was excellent. The steak was extremely tasty, as well as all the side dishes and wine. I had enough left over for a second meal. Service, as always, was perfect, and I especially like the atmosphere, quiet and one can talk with your dining partner. I wish I could afford it more often. Thank you.
- - Tamara B.
We had a wonderful time and enjoyed the food immensely. We often come to the restaurant when we celebrate a special occasion and we plan to continue this tradition.
- - Douglas S.
The overall dining experience was fantastic. The servers were very attentive yet not intrusive. The food was phenomenal. I will definitely be back.
- - Julian R.